THIS WEEKS GUESTS ON THE BOB CHARLES INTERNATIONAL SHOW WILL OPEN YOUR MINDS TO THE !!!!!! POSSIBLE ALIENS LIVING HERE ON EARTH X-FILES ??
FRIDAY AUGUST 16TH
COPY & PASTE AND PLAY http://www.youtube.com/watch?v=WiBuu7fQoGA&feature=share&list=UU3gwps8GYFas1KF9gjlhfnw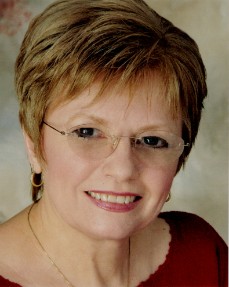 UFO and Abduction

Researcher

Author

Lecturer

MUFON Director of Abduction Research

Leading expert on the Betty and Barney Hill UFO Experience

Recipient of MUFON's 2012 "Researcher of the Year" award
August 16th Friday 7-8 pm EST - Kathleen Marden: a well-known UFO abduction researcher, author and lecturer with 23 years experience in the field. She is MUFON's International Director of Abduction Research. For ten years Kathy volunteered as MUFON's Director of Field Investigator Training. In 2012, a recipient of MUFON's "Researcher of the Year" award. She has a B.A. degree in social work, with honors, participated in graduate studies in education while working as a teacher and education services coordinator. She is also a certified hypnotherapist.
Her interest in UFOs dates back to September 20, 1961, when her aunt, Betty Hill phoned her nearby home to report that she and Barney had encountered a flying saucer in New Hampshire's White Mountains. A primary witness to the evidence of the UFO encounter and the aftermath, Kathleen has intimate knowledge of the Hill's biographical histories, personalities, and the previously unpublished historical files pertaining to their sensational story. Author of three books, Captured! The Betty and Barney Hill UFO Experience, Science was Wrong, with nuclear physicist/scientific ufologist Stanton T. Friedman, and The Alien Abduction Files with Denise Stoner. Her articles have been published in the MUFON UFO Journal, Open Minds magazine. Kathy has appeared in television and radio programs in the US, Canada and the UK, and has lectured throughout the United States. Florida (Massachusetts
BOTH KATHLEEN MARDEN & DENISE STONER WILL BE ON THE SAME SHOW TOGETHER AS The Bob Charles Show does an International View into Extraterrestrial Presents here on Planet Earth ... IF YOU REALLY WANT TO KNOW WHAT YOUR GOVERNMENT IS NOT TELLING YOU GO TO www.kinetichifi.com and CLICK ON "LISTEN NOW"
Denise Stoner: Florida MUFON's Asst. Director of Abduction Studies, a MUFON Field Investigator, and STAR Team member. She
heads a Florida Research Group that is a part of UFO Research of North America, and directed Butch Witkowski of the UFO Research Center of Pennsylvania. Denise formed the Florida group to build more research and add a scientific approach to new efforts made in Florida in an attempt to come up with more answers regarding the abduction theories. For the past 10 years Denise has private abductee meetings where attendees share their experiences and a member of Starborn Support.
Her involvement in the UFO field spans more than 21 years. A
n educational background in business and psychology, and is a certified hypnotist specializing in regressive hypnosis.
Denise also worked as a paranormal investigator in the homes of abductees that felt they had been visited by spirits following abductions.

She recorded evidence of the development of psychic abilities in individuals following their experiences with UFOs and ETs, and worked a Team with Dr. Robert Romack studying abductees' abilities to locate missing people and predict future events.
Denise has appeared on many radio shows, and speaks yearly at the Daytona Museum of Arts and Science, and the Paranormal Investigative Association, plus other venues. She has worked as an on-camera expert for documentaries produced in the UK.

She is currently moving forward with some exciting new projects including a television show produced for PBS. Co-author of The Alien Abduction Files:
Florida
SUNDAY AUG.18TH
August 18th Sunday 1-2 pm EST -
Stephen Skinner: Author and lecturer. Responsible for introducing the history and authentic feng shui to the West. His first profession was Geography Lecturer, at what is now the University of Technology in Sydney. After spending time in the manuscript reading rooms of the British Museum, he produced Terrestrial Astrology: Divinatory Geomancy, which is the most complete work in English on the history and practice of Western divinatory geomancy. The Oracle of Geomancy followed soon after. In 1976 research in Hong Kong lead to Stephen's first English book on Feng Shui written in the 20th century called the Living Earth Manual of Feng Shui,. When Western interest in feng shui began to be noticeable in the 1980s, Stephen produced Feng Shui: the Traditional Oriental Way which became an instant best seller in the UK. In 2003 he took a year off to write and research Sacred Geometry for Gaia/Hamlyn, pursuing a longstanding interest in geometry. He spends his time writing, teaching and researching feng shui and the Western Hermetic tradition. Stephen has written more than 35 books, which have been published worldwide in 28 different languages. He published the first full colour magazine Feng Shui For Modern Living, which was distributed in 41 countries. His interests include feng shui, ancient civilisations, geometry, travel, computers, magic and the Middle. Recent book: Feng Shui History: The Story of Classical Feng Shui in China and the West from 221 BC to 2012 AD, the first english book to track the evolution and expansion of feng shui. This meticulously researched book gives the real history of feng shui—and disproves some widely believed generalizations about the ancient practice. There are also details on many masters and various feng shui methods. He is working towards a PhD in Classics at the University of Newcastle focused on the transmission of magical methods and techniques from antiquity (Graeco-Egyptian) through the Byzantine magical manuscripts to the Latin and vernacular European grimoires. Singapore - perscon@gmail.com
August 18th Sunday 2-3 pm EST - Franco DeNicola: He see's beyond their conceptual creation, and recognizes that there is more to us than what our current human experience has led us to believe. A planetary shift in consciousness has been recently leading more of us to question the ego-driven structures controlling our world, and to awaken to who we truly are beyond the mind and physicality. In the midst of these unique times of social upheaval and spiritual awakening, it is with a great love for humanity that Franco dedicates himself to sharing his wisdom and understanding. Franco is a unified soul that has completed his soul enlightenment through the human experience. He has travelled dimensionally, allowing him to gain a broader spectrum of awareness, until he agreed to reincarnate on earth at a point where humanity was ready to experience an advanced consciousness shift. As a very young child, he constantly interacted with the metaphysical realm. He naturally challenged most of the dogmatic teachings he encountered with truths that were simply obvious to him. He felt that the world is saturated with self-imposed limitations and an assortment of archaic belief systems. In 2001 the veils that prevented his pre-incarnation memory started to lift off, over a period of several years. This process was a re-awakening, getting closer to completion now. "Oneness" means the awareness of our inherent interconnectedness with each other, the earth, the animal kingdom, and the entire universe. We have forgotten that the ones we have been waiting for is ourselves. This undergoing shift in consciousness stems from the fact that we have collectively agreed at the soul level to move beyond this collective amnesia to create a new, more conscious, harmonious and expansive experience, in touch with our natural state of creative limitlessness, love and peace. Franco's assistance involves many levels, accesses different realms and provides a open platform for consciousness expansion. What he shares is an awareness that emerges directly from his enlightened soul. Canada - franco@francodenicola.com
August 18th Sunday 3-4 pm EST - Lorraine Chittock: Author, Journalist, Adventurer, World Explorer and Photographer. By age six, Lorraine had traveled twelve times across the Atlantic Ocean with her British parents, the foundation for her nomadic life. In 1991, after a year of mentoring from Pulitzer Prize winning photographer Michael Williamson, she was hired as a photo editor and photographer for Egypt Today, an American owned magazine in Cairo, Egypt. Over the next two years she traveled on assignment to the Sudan, Morocco, Pakistan, Jordan and extensively around Egypt, photographing ex-presidents, open heart surgery, haute couture fashion and top Egyptian film directors and actors. Chittock left the magazine, the following year returned to Sudan with American writer Angela Stephens. Together they accompanied 200 camels and eight Sudanese men across the Libyan Desert on the Forty Days Road, an ancient caravan route. The trek resulted in "Shadows in the Sand" book. Returning to Cairo, Chittock became an urban wild-life tracker and photographer. It is while visiting nomadic tribes Lorraine ultimately decides, 'If I can't travel there with my dogs, the place isn't worth exploring.' She travels the world with her two Kenyan dogs, writing and photographing her adventures. During her travels she's discovered why many retirees take to the open road. "Nomadism," It isn't an escape from society, but a return to natural rhythms deeply embedded in us, the rhythm of life itself. Chile lorrainechittock@gmail.com